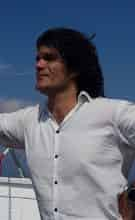 BLA BLA BLA
Capitoline Museums Guided Tour
Description
BLA BLA BLABLA BLA BLABLA BLA BLABLA BLA BLABLA BLA BLABLA BLA BLABLA BLA BLA More info
Sites included
BLA BLA BLABLA BLA BLABLA BLA BLABLA BLA BLABLA BLA BLA
Entrance tickets are NOT included in the booking, unless it is made explicit in under the heading "Services included". For some sites booking is obligatory. Consult Ticket Info for further information.
Prices
From 1 to 10 people: €0.01
From 11 to 15 people: €0.02
From 16 to 25 people: €0.03
There are no reviews for this tour. Be the first to attend to it and leave a feedback.