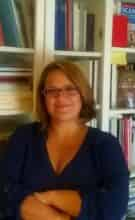 50,
archeology, history of art, religious tours, folk traditions, shopping
Walking with Caravaggio, Bernini and Borromini
Downtown Rome Tour
Description
Three great artists, three great protagonists of Italian history of art will take us on a long walk in the name of slowness, to savor every nuance, each perfume , every little hidden anecdote among the stones and the colors of their great masterpieces . And there will also be time to snoop the streets filled by workshops and maybe to stop and take a good coffee and taste ancient culinary specialties . The most authentic Rome awaits you ! More info
Sites included
Piazza del Popolo and the paintings of Caravaggio Spanish Square and the staircase of Trinità dei Monti The College of Propaganda Fide : Bernini and Borromini's comparison Trevi Fountain Piazza di Pietra - Church of St. Ignatius Santa Maria Sopra Minerva and " chick " Bernini The Pantheon and Institutional Buildings San Luigi dei Francesi with Caravaggio's paintings Sant'Ivo alla Sapienza and Borromini Piazza Navona and the Bernini fountain
Entrance tickets are NOT included in the booking, unless it is made explicit in under the heading "Services included". For some sites booking is obligatory. Consult Ticket Info for further information.
Prices
From 1 to 10 people: €145.00
From 11 to 20 people: €185.00
From 21 to 30 people: €225.00
Earphones
Your guide advises the use of earphones for a minimum of 20 people
There are no reviews for this tour. Be the first to attend to it and leave a feedback.