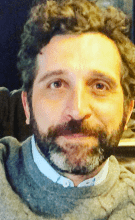 46,
history of art, food&beverages, contemporary art, italian culture
A touch of eternity
Colosseum, Roman Forum and Palatine Hill Tour
Description
The most-see monuments of the ancient Rome in a unique experience among fascinating traces of the glorious past. We will start from the renowned symbol of Rome all over the world, the Colosseum, arena which hosted fights between gladiators and wild animals and fabulous shows with real naval combat. Up to the Palatine hill, the Beverly Hills of the Ancient Rome, where you can see remains the imperial buildings, the great stadium, the Palatine Museum, and much more. We will end the visit with a walk in the valley of the Forum, going trough huge triumphal arches, in the centre of public life in Rome for over a millennium, a stunning landscape, a touch of eternity. More info
Sites included
Colosseum
remains of the Imperial Palaces (Hippodrome)
Domus Flavia
Romulean Huts. Forum: Titus' Arch
Temple of Caesar (ext) Temple of Castor and Pollux (ext)
the Temple of Antoninus and Faustina (ext)
Temple of Vespasian and Titus (ext) Temple of Romulus (ext)
Temple of Divus Romulus (ext)
Basilica Aemilia
Basilica Julia
Basilica of Maxentius and Constantine
Arch of Septimius Severus
the column of Phocas
Atrium Vestae: the house of the Vestal Virgins
Tullianum
Entrance tickets are NOT included in the booking, unless it is made explicit in under the heading "Services included". For some sites booking is obligatory. Consult Ticket Info for further information.
Prices
From 1 to 5 people: €140.00
From 6 to 10 people: €160.00
From 11 to 15 people: €230.00
Earphones
Your guide advises the use of earphones for a minimum of 10 people
There are no reviews for this tour. Be the first to attend to it and leave a feedback.