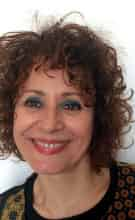 56,
architecture, urban planning, home design, photography.
A walk where it all began...
Colosseum, Roman Forum and Palatine Hill Tour
The following fields for OPEN TOUR: language, departure time, prices, discount and earphones have different conditions.
Description
Have a walk with me and visit the places where the ancient Romans went for a day of fun, where they met, traded and voted their laws and see where the emperors lived with some marvelous views over the Eternal City! More info
Sites included
Colosseum Arch of Constantine Roman Forum Palatine Hill
Entrance tickets are NOT included in the booking, unless it is made explicit in under the heading "Services included". For some sites booking is obligatory. Consult Ticket Info for further information.
Prices
From 1 to 8 people: €130.00
From 9 to 14 people: €165.00
From 15 to 20 people: €200.00
Earphones
Your guide advises the use of earphones for a minimum of 8 people
There are no reviews for this tour. Be the first to attend to it and leave a feedback.