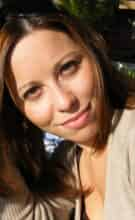 41,
history of art - archaeology - museums
The Best Piazzas in Rome
Downtown Rome Tour
Description
Roman life revolves around the piazzas. Local piazza is where you can do your shopping, have a coffee, catch up with the neighbours, get a drink from the fountain or simply sit on a bench and watch the world go by! More info
Sites included
A tour of the most fascinating squares of the city: Piazza Navona
Pantheon
Piazza Colonna
Piazza di Pietra
Piazza Venezia
Trevi Fountain
Spanish Steps and more.
Entrance tickets are NOT included in the booking, unless it is made explicit in under the heading "Services included". For some sites booking is obligatory. Consult Ticket Info for further information.
Prices
From 1 to 10 people: €170.00
From 11 to 20 people: €240.00
There are no reviews for this tour. Be the first to attend to it and leave a feedback.