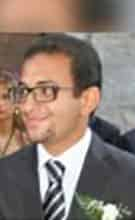 34,
archeology and history of art
Walking Tour: Fountains and Squares Orientation Private Tour of Rome
Downtown Rome Tour
The following fields for OPEN TOUR: language, departure time, prices, discount and earphones have different conditions.
Description
Enjoy an introductory tour of the Eternal City with this orientation walk through its most beautiful squares and landscapes. The porpose of the tour is not only to introduce you to architecture, art, and some of the history of these famous places and monuments, but also to provide you some tips about the Roman life style. More info
Sites included
The tour starts at Spanish Steps. Next
we move to the famous Trevi Fountain. Continue on to visit the most ancient temple of Rome
still intact
the Pantheon. Walk to Piazza Navona
one of the best examples of Roman Baroque. Admire the magnificent Fountain of The Rivers
a masterpiece by Gian Lorenzo Bernini.
Entrance tickets are NOT included in the booking, unless it is made explicit in under the heading "Services included". For some sites booking is obligatory. Consult Ticket Info for further information.
Departure times
08:00
08:30
09:00
09:30
10:00
10:30
11:00
11:30
12:00
12:30
13:00
13:30
14:00
14:30
15:00
15:30
Prices
From 1 to 4 people: €150.00
From 5 to 10 people: €220.00
From 11 to 20 people: €270.00
From 21 to 50 people: €350.00
Earphones
Your guide advises the use of earphones for a minimum of 7 people
There are no reviews for this tour. Be the first to attend to it and leave a feedback.