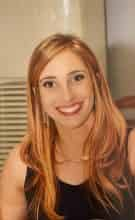 Art illuminated by the night
Rome By Night Tour
Description
"How beautiful Rome is when it's evening." Thus Antonello Venditti sang in one of his songs dedicated to the splendor of this city. Chaotic, busy during the day, silent and splendid at night. When the last light comes on and the sun goes down, what will appear in front of your eyes will be something wonderful. Art in all its splendor takes shape, the domes light up, the gardens seem to flourish, and then the Colosseum, the Vatican, Castel Sant'Angelo. What are you waiting for. Choose to travel through the centuries of history in my company, between laughter and information of all kinds, fun is guaranteed! More info
Sites included
Colosseum
Imperial Forums
Piazza Venezia
Teatro Marcello
Trastevere
Vatican.
Entrance tickets are NOT included in the booking, unless it is made explicit in under the heading "Services included". For some sites booking is obligatory. Consult Ticket Info for further information.
Prices
From 1 to 3 people: €0.01
From 4 to 6 people: €0.02
From 7 to 10 people: €0.03
From 11 to 20 people: €1.00
There are no reviews for this tour. Be the first to attend to it and leave a feedback.