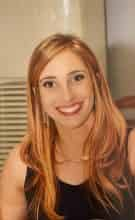 Palermo: city of art and beauty
Palermo walking tour
Description
Do you want to immerse yourself in the art, culture, traditions of Palermo? You are in the right place. Palermo is a city with a thousand facets, with a thousand perfumes and a thousand flavors. We will walk together through the narrow alleys of the historic center, we will admire its magnificent spiers, and the majestic cathedrals. And why not try a typical Sicilian cannolo! You can choose the taste you like best. Come and discover the city of Palermo with me and you won't regret it. More info
Sites included
Massimo Theater
Palermo Cathedral
Norman Palace
Monreale Cathedral
Palatine Chapel
Pretoria Fountain
Kalsa
Pretoria Square
Ballarò Market.
Entrance tickets are NOT included in the booking, unless it is made explicit in under the heading "Services included". For some sites booking is obligatory. Consult Ticket Info for further information.
Departure times
09:00
11:00
11:30
12:00
13:00
16:00
19:30
Prices
From 1 to 3 people: €0.01
From 4 to 6 people: €0.02
From 7 to 10 people: €0.03
From 11 to 20 people: €1.00
There are no reviews for this tour. Be the first to attend to it and leave a feedback.