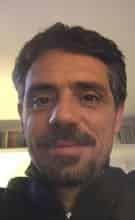 52,
archeology and art history
Imperial Rome
Colosseum, Roman Forum and Palatine Hill Tour
The following fields for OPEN TOUR: language, departure time, prices, discount and earphones have different conditions.
Description
Discover the grandeur of the ancient city walking through the World largest Urban archeological area More info
Sites included
Flavian Amphitheater
valley of the Colosseum
Roman Forum
Palatine Hill
Capitol Hill
church of Santa Maria in Aracoeli
Vittoriano
Piazza Venezia.
Entrance tickets are NOT included in the booking, unless it is made explicit in under the heading "Services included". For some sites booking is obligatory. Consult Ticket Info for further information.
Departure times
08:30
09:00
09:30
10:00
10:30
11:00
11:30
12:00
12:30
13:00
13:30
14:00
14:30
15:30
16:00
16:30
Prices
From 1 to 8 people: €150.00
From 9 to 20 people: €180.00
There are no reviews for this tour. Be the first to attend to it and leave a feedback.