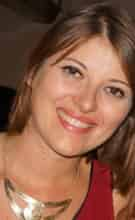 37,
archeology, history of art
A journey into the history of ancient Rome
Colosseum, Roman Forum and Palatine Hill Tour
Description
Visiting the Colosseum and the Roman Forum is like a time travel that takes you back to the age of Emperors, Gods, senators and gladiators. Through the symbols of Rome you can find out traditions and everyday life of the real Romans!!! More info
Sites included
Colosseum (interior
exterior) Roman Forum Palatine Hill
Entrance tickets are NOT included in the booking, unless it is made explicit in under the heading "Services included". For some sites booking is obligatory. Consult Ticket Info for further information.
Prices
From 1 to 10 people: €150.00
From 11 to 20 people: €180.00
Earphones
Your guide advises the use of earphones for a minimum of 11 people
There are no reviews for this tour. Be the first to attend to it and leave a feedback.