Guided Tour of Paestum
Visit Paestum, a city of Campania, by joining a Guided Tour of Paestum among those proposed by the authorized local guides of Evolved Guide.
Paestum is also known as Pesto, and once was one of the ancient cities of Magna Grecia. At the time it was named Poseidonia by its founders in honor of Poseidone, the god of the sea, earthquakes and tsunamis. It will change again its name into Paestum after the conquest of the city by the Romans.
The heyday of Poseidonia goes from 560 BC. to 440 BC and corresponds to the Greek age. It is thought that among the various factors that contributed to make this period so flourishing there was the easing of the Etruscan presence, which created an economic and power vacuum in the area located in the north of Sele. Subsequently, the Lucanians took possession of the city. There's a lack of information about the wars waged by the Lucanians. For this reason, many historians talk about the presence of the Italic population, which was already present in the Greek period. They think the italic population did humble and servile jobs until they slowly got the political power of the city. In 273 BC Paestum became a Roman colony.
A private walking tour of the Archaeological Excavations of Paestum would be ideal to rediscover all the historical periods that the ancient city went through. Enjoy the commentary from a licensed local guide as you walk through the majestic ruins and finds of Paestum. Paestum is also recognized as a UNESCO World Heritage Site, and it hosts three hundred thousand annual visitors, so, don't you think it's time to visit Paestum?
Choose Evolved Guide, the only platform where all the guided tours in Paestum are customized by our tour guides. Choose the tour depending on the itinerary, duration, departure time, price and offers. Evaluate the various proposals of our tour guides and choose the option that's right for you! Come home with a unique memory of the private tour of Paestum thanks to the Evolved-Guide Authorized Private Guide.
Routes City
Why choose Evolved Guide?
Most requested Tours of Paestum
Last Second

Tours - from

22/04/2021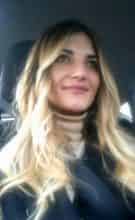 Duration:

1 hour

Languages:

Romanian, Italian, English
Description: fantastic
Last Minute

Tours - from

23/04/2021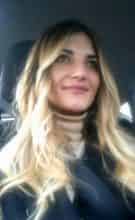 Duration:

1 hour

Languages:

Romanian, Italian, English
Description: fantastic
Last Minute

Tours - from

24/04/2021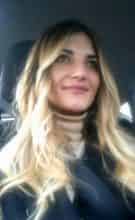 Duration:

1 hour

Languages:

Romanian, Italian, English
Description: fantastic