Guided Tours of L'Aquila
Why not visit L'Aquila with Evolved Guide? Located in the heart of Abruzzo within a mountainous landscape, L'Aquila is the perfect destination for those who are seeking for tranquility, but it is also a recogized city of art to be discovered thanks to one of our Guided Tours of L'Aquila!
L'Aquila is a city that will surprise you, passed through wars and earthquakes – the last one in 2009 – but firmly standing in its foundations and with the desire not to be overwhelmed by an ungenerous nature. This also reminds us of the words that for centuries has been appearing in its crest, Immota Manet: "still it stands".
It was born in the 13th century and the first construction of its most famous monument, the Fountain of 99 spouts, dates back to the same time: the legend is that the 99 spouts represent the traditional 99 castles that gave birth to the new centre. In 1294 the fame of L'Aquila increased for an extraordinary event: the crowning of pope Celestino V in the basilica of St. Mary of Collemaggio that he himself made build and where his remains are preserved, still today among the greatest masterpieces of roman-gothic architecture. But L'Aquila is also a city of craftsmanship and gastronomy, where you can taste the best saffron of Italy!
The licensed guides of Evolved Guide have carefully designed for you the best Guided Tours of L'Aquila so you won't miss even an inch of what is worth to see! Choose a L'Aquila Walking Tour and visit the historic centre of L'Aquila with its treasures: the main churches including the Cathedral, the basilica of St. Mary of Collemaggio and the basilica of St. Bernardino, but also the Spanish Fort with its park and the Roman ruins of Amiternum. Otherwise, discover the wonders hidden in L'Aquila's territory with a Guided Tour of the Villages of Abruzzo, which will lead you to some of the most beautiful and suggestive places in the region!
Also remember that our guides are professionally trained local guides, so you'll know information that normally cannot be found on the Internet on in books because they are part of local stories, anecdotes and traditions.
Each L'Aquila Walking Tour and Guided Tour of the Villages of Abruzzo is moreover personalized by each guide on what concerns itineraries, duration, dates, departure times and prices. Find the perfect one for you and go back home with an unforgettable experience ensured by Evolved Guide!
Routes City
Why choose Evolved Guide?
Most requested Tours of L Aquila
The best Guides of L Aquila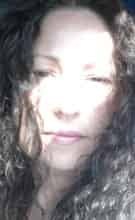 Age:

52

Nationality

Canada

Experience:

10 - 20 years

Specialized in:

archeology, history of art

Languages:

Romanian, Italian, English