Matera Guided Tour
Discover the amazing Matera during the exciting Matera Guided Tour with our Evolved Guide local guide.
"I have seen a precipice. In there was Matera. Anyone who sees Matera cannot fail to be impressed by it, so expressive and touching is its painful beauty". Carlo Levi in ​​1952 wrote this sentences about Matera in his famous work "Cristo si è fermato ad Eboli". And it's really true: everyone who sees Matera will be fascinated by it.
To define the city, it is often said (and rightly so) that Matera is a jewel nestled between the stones and it is exactly like this: the city is in fact a unique environmental context, a concentrate of history, archeology, culture, breathtaking landscapes and cuisine. Due to its historical importance Matera has been declared European Capital of Culture of 2019.
You will be amazed by the city that during the day will surprise you with its breathtaking landscape and its stones, the ancient districts of Matera, an ancient inhabited area frequented since prehistoric times. But perhaps Matera gives its best at night: at sunset many lights animate the city like a reflection of the starry sky. Walking through its streets and looking at the stones from its panoramic terraces is certainly an evocative and extremely romantic experience.
The beauty of Matera, over the centuries, has affected many writers, such as Carlo Levi himself but also Giovanni Pascoli, and directors, such as Pier Paolo Pasolini and Mel Gibson who have chosen the city as the location for two great historical films of cinema: The Gospel according to Matthew and the Passion of Christ, "The Passion". The same Mel Gibson, once arrived in Matera said: "the first time I saw Matera I lost my mind, it was simply perfect".
One of the oldest living cities in the world, inhabited for 8000 years. Its ancient and original urban settlement are the most extraordinary urban interpretation of nature. It is a city that must not only be seen, but must be understood.
On our Evolved Guide platform, the Matera Guided Tour is customized by each of our tourist guides according to the itineraries, durations, departure times, prices and offers. Search among the proposals and choose the tourist guide that's right for you.
Go home with a unique experience: choose Evolved Guide.
Routes City
Why choose Evolved Guide?
Most requested Tours of Matera
Last Second

Tours - from

22/04/2021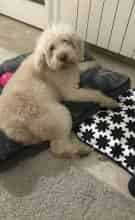 Duration:

1 hour

Languages:

Italian, French, English
Description: Bellissimo
Last Minute

Tours - from

23/04/2021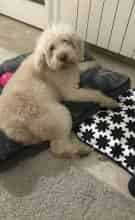 Duration:

1 hour

Languages:

Italian, French, English
Description: Bellissimo
Last Minute

Tours - from

24/04/2021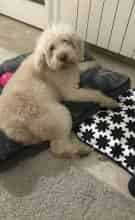 Duration:

1 hour

Languages:

Italian, French, English
Description: Bellissimo